#111 – Sing Street and How We Worship
On this episode of the Reel World Theology Podcast: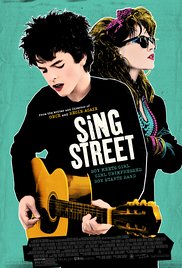 The writer/director who brought us Once and Begin Again gives us another touching, musically driven story with lots of heart and plenty of passion in Sing Street. This time we get to see 1980s Dublin through the eyes of a group of teenagers who are trying to deal with all the things that teenagers deal with; bullies, girls, identity, and tough school authority figures. Again, Carney is able to stir something in us through his music and through his characters that sparks great conversation.
Download Episode 111 Here:
Reel World Theology #111 – Sing Street and How We Worship
Reel World Theology on Stitcher
Reel World Theology on FeedBurner
Reel World Theology on Google Play
This episode's panel included Joel Mayward and Josh Crabb:
Joel Mayward (@JoelMayward)
Cinemayward
Jesus Goes to the Movies: The Youth Ministry Film Guide
Joshua Crabb (@HeyItsThatJosh)
RWT Contributor
13Past1 Blog
Podcast Notes and Links:
Sing Street at IMDB
Sing Street at Rotten Tomatoes
Sing Street Review at Cinemayward
Sing Street Takes Teenagers (and Music) Seriously at Christianity Today
Why Sing Street's Director John Carney Regrets the Film's Ending at The Verge
Podcast: Play in new window | Download