#127 – John Wick: Chapter 2 and The Importance of Purpose
On this episode of the Reel World Theology Podcast: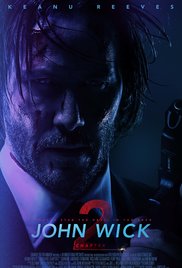 They say that action films are just fodder for shoveling popcorn but you should know by now that we don't buy it. We talk about the new kid on the block when it comes to action, John Wick. Why are people elevating these movies about a revenge-seeking hitman so highly? Isn't it just mindless entertainment? What sets it apart from other action/thriller franchises? We talk about all that while also taking time to appreciate the art of the action film.
Download Episode 127 Here:
Reel World Theology #127 – John Wick: Chapter 2 and the Importance of Purpose
Reel World Theology on Stitcher
Reel World Theology on FeedBurner
Reel World Theology on Google Play
This episode's panel included Mark Wingerter and Jason Potnick:
Mark Wingerter (@markwingdinger)
Writing:
Re-View Series
Jason Potnick (@ryndaria)
Ryndaria.com
Podcast Notes and Links:
Reel World Theology Discussion Group
John Wick: Chapter 2 at IMDB
John Wick: Chapter 2 at Rotten Tomatoes
John Wick Review at Reel Spirituality
John Wick: Chapter 2 Review at VOX
John Wick: Chapter 2 Review at ZekeFilm