#131 – The Shack and the Charge of Heresy
On this episode of the Reel World Theology Podcast: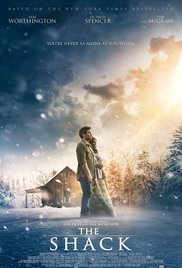 As far as faith-based films go, The Shack had more of a leg to stand on than those that came before it because the book has been more widely accepted by evangelicals than some other films. On the other hand, it has been one of the most attacked books for how easily it was accepted by Christians. This tension has brought discussions of heresy to the book and the film. We discuss heresy and its importance. Does it apply here? When should we be concerned? We discuss!
Download Episode 131 Here:
Reel World Theology #131 – The Shack and the Charge of Heresy
Reel World Theology on Stitcher
Reel World Theology on FeedBurner
Reel World Theology on Google Play
This episode's panel included JR Forasteros and Gene Gosewehr:
JR Forasteros (@jrforasteros)
JRForasteros.com
NorvilleRogers.com
Gene Gosewehr (@WizrdofGOZ)
A Clear Lens Podcast
Podcast Notes and Links:
Reel World Theology Discussion Group
The Shack at IMDB
The Shack at Rotten Tomatoes
No, The Shack Still Isn't Heresy at Norville Rogers
The Shack – Impressions at The Gospel Coalition
What Does The Shack Really Teach Us? at Challies