#132 – The Fate of the Furious and Bro Bliss
On this episode of the Reel World Theology Podcast: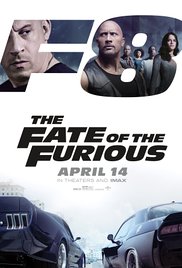 It's often hard to believe that The Fast and the Furious franchise now has eight installments– or that it's a franchise at all. But they keep coming back to the theater and we keep giving them incredible amounts of money. The Fate of the Furious just set a box office record for highest grossing global release. Fortunately, we've assembled a crack team to help us discuss what these films do and why they connect with audiences worldwide.
Download Episode 132 Here:
Reel World Theology #132 – The Fate of the Furious and Bro Bliss
Reel World Theology on Stitcher
Reel World Theology on FeedBurner
Reel World Theology on Google Play
This episode's panel included Josh Larsen and Blake Collier:
Josh Larsen (@LarsenOnFilm)
Think Christian
LarsenOnFilm
Filmspotting
Blake Collier (@SacredLetDown)
Oh! The Horror Series
Blake I Collier Website
Podcast Notes and Links:
Reel World Theology Discussion Group
The Fate of the Furious at IMDB
The Fate of the Furious at Rotten Tomatoes
The Fate of the Furious Review at Reel World Theology
The Fate of the Furious Review at Larsen on Film
#058 – Furious 7 and Exactly What You'd Expect at Reel World Theology
The Bombastic Beauty of Furious 7 at Think Christian