#134 – Passengers and Pen Names, Fan Theories, and Online Dating
On this episode of the Reel World Theology Podcast: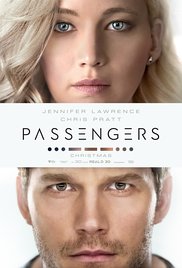 Oh… we did it. We recorded an episode on the Reel World Theology Group's most infamous film of 2016. Whether you were let down or you thoroughly enjoyed Passengers, it didn't detract from the fact that this original sci-fi story had so much going on thematically that we could talk for days. Fortunately, we leave the goodness to speculation and really dive into some of the questions this film takes time to raise.
Download Episode 134 Here:
Reel World Theology #134 – Passengers and Pen Names, Fan Theories, and Online Dating
Reel World Theology on Stitcher
Reel World Theology on FeedBurner
Reel World Theology on Google Play
This episode's panel included Aaron White and MJ Smith:
Aaron White (@aaronElWhite)
Feelin' Film Podcast (@FeelinFilm)
MJ Smith (@mjsmith891)
The Before & After Show
Podcast Notes and Links:
Reel World Theology Discussion Group
Passengers at IMDB
Passengers at Rotten Tomatoes
Passengers Review at Reel Spirituality
Passengers: Seeking Community While Lost in Space at Think Christian
Passengers: A Dangerous Film With a Cheap Version of Redemption at Christian Today