#153 – Justice League and Fanlexia
On this episode of the Reel World Theology Podcast: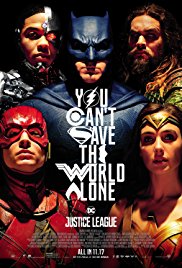 Here it is folks. DC swinging for the fences with their super team-up film and we're here to see just how well they did. Unsurprisingly, there is a lot of divide on just how good– or successful– this DC outing is. We talk about what we liked and why people bend over backwards to defend something they love. Regardless of goodness, we ask about how reaction to the film shows us more about our culture than even the movie itself. It's a good one!
Download Episode 153 Here:
Reel World Theology #153 – Justice League and Fanlexia
Reel World Theology on Stitcher
Reel World Theology on FeedBurner
Reel World Theology on Google Play

This episode's panel included Emmanuel Noisette and David Atwell:
Emmanuel Noisette (@EmansReviews)
Eman's Movie Reviews
David Atwell (@RedeemCulture)
Redeeming Culture
Podcast Notes and Links:
Reel World Theology Discussion Group
Justice League at IMDB
Justice League at Rotten Tomatoes
Justice League Review at Reel Spirituality
Justice League: Wonder Woman Amidst the Lost Boys at Think Christian
In Defense of Superman at Redeeming Culture
Justice League: Fans Petition for a Zack Snyder Cut at Slash Film