#156 – The Muppet Christmas Carol and a Fearful Conversion
On this SPECIAL Christmas episode of the Reel World Theology Podcast: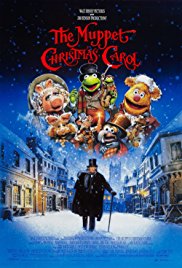 Merry Christmas from the Reel World Theology team to all of you out there! You voted, and we obliged. For Christmas we got you a brand new episode on one of our favorite Christmas mainstays, The Muppet Christmas Carol. We talk why we like it and the ins and outs of Scrooge's conversion. Enjoy!
Download Episode 156 Here:
Reel World Theology #156 – The Muppet Christmas Carol and a Fearful Conversion
Reel World Theology on Stitcher
Reel World Theology on FeedBurner
Reel World Theology on Google Play

This episode's panel included Laura Fissel and Mark Wingerter:
Laura Fissel (@laura_fissel)
www.laurafissel.com
Family Restoried
Who-ology
Mark Wingerter (@markwingdinger)
Writing:
Re-View Series
Podcast Notes and Links:
Reel World Theology Discussion Group
The Muppet Christmas Carol at IMDB
The Muppet Christmas Carol at Rotten Tomatoes
No Humbug at Christianity Today