#159 – The Florida Project and Finding Our Kingdom
On this episode of the Reel World Theology Podcast: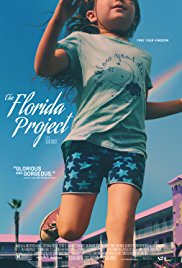 When it comes to movies that strike right at the heart, there are few 2017 movies that resonate like The Florida Project. Set in the shadow of "the happiest place on earth," this movie reminds us that America isn't always the land of opportunity. We discuss what about this film hit us so hard and we can ultimately learn from examining the lives of those who are often overlooked.
Download Episode 159 Here:
Reel World Theology #159 – The Florida Project and Finding Our Kingdom
Reel World Theology on Stitcher
Reel World Theology on FeedBurner
Reel World Theology on Google Play

This episode's panel included Aaron White and Steve Norton:
Aaron White (@aaronElWhite)
Feelin' Film Podcast (@FeelinFilm)
Steve Norton (@PastorStevePBC)
Screen Fish
Podcast Notes and Links:
Reel World Theology Discussion Group
The Florida Project at IMDB
The Florida Project at Rotten Tomatoes
The Florida Project at Metacritic
The Florida Project Review at Pop Theology
The Florida Project Review at Reel Spirituality
Longing for Family in Wonderstruck and The Florida Project at The Gospel Coalition