#160 – Brigsby Bear and Redeeming Painful Things
On this episode of the Reel World Theology Podcast: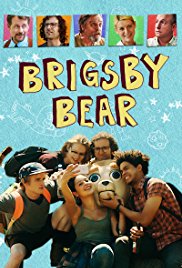 We talk about one man's quest to get people to see one of 2017's best films and we talk to the people who watched it because of him. Seriously though, there has been a lot of to-do about Brigsby Bear and few people who have taken the time to seek it out have been disappointed in the results. We try to figure out exactly what it is about this under-the-radar film that people are connecting with.
Download Episode 160 Here:
Reel World Theology #160 – Brigsby Bear and Redeeming Painful Things
Reel World Theology on Stitcher
Reel World Theology on FeedBurner
Reel World Theology on Google Play

This episode's panel included Jeremy Calcara and Gene Gosewehr:
Jeremy Calcara (@jayinlincoln)
Feelin' Film Podcast (@FeelinFilm)
Gene Gosewehr (@WizrdofGOZ)
A Clear Lens Podcast
Podcast Notes and Links:
Reel World Theology Discussion Group
Brigsby Bear at IMDB
Brigsby Bear at Rotten Tomatoes
Brigsby Bear at Metacritic
Brigsby Bear Review at Reel Spirituality