#161 – I, Tonya and Plenty of Blame to Go Around
On this episode of the Reel World Theology Podcast: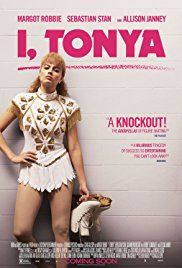 Just in time for the Winter Olympics, we take a look at one of our favorite films of the year, I, Tonya. With a fourth-wall breaking format, this telling of the events surrounding "the incident" are probably different than any you've encountered before. With a couple great performances anchoring the film, we get to see a side of Tonya, her family, figure skating, and, possibly, ourselves that we don't expect. It's definitely worth the time.
Download Episode 161 Here:
Reel World Theology #161 – I, Tonya and Plenty of Blame to Go Around
Reel World Theology on Stitcher
Reel World Theology on FeedBurner
Reel World Theology on Google Play

This episode's panel included JR Forasteros and Hannah Lorence:
JR Forasteros (@jrforasteros)
HomeJRForasteros.com
NorvilleRogers.com
The Storymen Podcast
ORDER: Empathy for the Devil
Hannah Lorence (@hannitachula)
Hannah Lorence Blog
Podcast Notes and Links:
Reel World Theology Discussion Group
I, Tonya at IMDB
I, Tonya at Rotten Tomatoes
I, Tonya at Metacritic
I, Tonya Review at Reel Spirituality
I, Tonya Review at Cinemayward
I, Tonya Review at ZekeFilm