Home /

Reel World Contributors
Reel World Contributors
Reel World Theology is not one voice, but many. While we pride ourselves on getting as many people involved in the conversation as possible, there are some folks who are uncontrollably passionate about film, stories, and entertainment. You will recognize them as regular contributors to both the podcast and the website. Please take time to check out their work and their other projects around the web!
Laura Fissel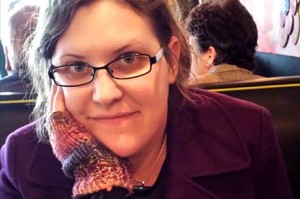 Laura Fissel hails from the mountains of North Carolina and is currently anchored in Greensboro, NC. A former English teacher, in 2011 she quit the biz to write full-time for a living. Well, maybe not for a living, but she does write, and finished her first full-length novel in 2013. Other than writing, she is passionate about her husband Mikey, Doctor Who, 24-7 Prayer, her children, and facilitating creative recovery for local artists using the Artist's Way. In her downtime, she is likely found behind a camera, cello, book, knitting needles, or the Reel World microphone. You can find her work at www.LauraFissel.com.
Laura Fissel on Twitter
Laura's work at Reel World Theology
Mark Wingerter
Mark Wingerter is a writer and filmmaker from Greensboro, NC. He spends most of his free time with his family, talking about the Green Bay Packers, or discussing films on Reel World Theology… He is analytical, perhaps too much so, and therefore must share his opinion in a variety of creative outlets. He is very thankful for those who put up with it, most of all his wife, Sarah.
Mark Wingerter on Twitter
Mark's work at Reel World Theology
Griffin Kale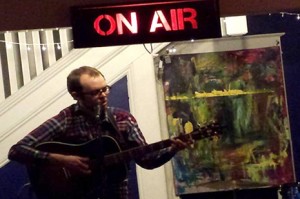 Griffin Kale likes to say he's from Charlotte, because few people know where Sherrills Ford is, but nowadays Griffin calls Greensboro home, and hopes to for many years to come. After graduating in May of 2013 from UNCG, he made the decision to take whatever work he could find in order to spend his nights and weekends pursuing a love of writing, both music, literature, and commentary on life via his aptly named website www.GriffinKale.com. If he has a free night, he's playing video games, or re-watching Veronica Mars before the movie comes out. When he doesn't have free nights, he's spending it with friends doing any number of things from watching sports, playing music, or going to Lost Ark. He also hosts a movie club, to which he would love to invite you. If you'd be interested in such things, email him at griffinakale@gmail.com.
Griffin Kale on Twitter
Griffin's work at Reel World Theology
A.P. Johnson
Alexis is a storyteller by trade, who believes stories are instrumental and have the power to change the world. She spends every possible moment writing screenplays and striving to break into the Film/Television industry. Though she dreams of one day living and working somewhere green and beautiful, Alexis currently resides in the desert land of Arizona with her husband and three rascally kitties.
Alexis on Twitter
Alexis' work at Reel World Theology
The Film Avenger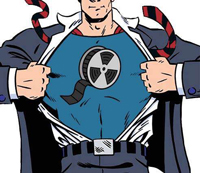 The Film Avenger is a mysterious masked movie fan and follower of Christ based in Southern California. When he's not picking movies apart, he works in the entertainment industry. Powers include a background in film history, specifically animation, and writing. He resides in SoCal with his trusty sidekick– his lovely wife. Follow his blog at filmavenger.wordpress.com.
The Film Avenger on Twitter
The Film Avenger's work at Reel World Theology
JR Forasteros
JR Forasteros blogs at NorvilleRogers.com and cohosts several podcasts in the Norville Rogers Podcast Network, including the StoryMen and Don't Split Up!, a horror film review podcast. He and his wife Amanda live in Dallas, TX, where he pastors Catalyst Community Church. Connect with him on Facebook of Twitter.
JR Forasteros on Twitter
JR Forasteros' work at Reel World Theology
Amber Kenneson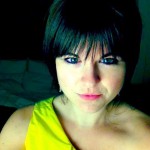 Amber is an artist, cinephile, and self-professed nerd living and working in Los Angeles. After earning her MFA in Production Design from the AFI Conservatory, she shifted her creative focus from live action to animation. When she's not drawing for an animated film or building sculptural installations for Anthropologie, she practices and teaches Muay Thai kickboxing. In her (small amount of) down time, she reads—a lot.
Follow Amber on Twitter
Amber's work at Reel World Theology
Hannah Lorence
Hannah loves telling stories whether it's working at her day job in marketing, writing her screenplay or posting on her blog (hannahlorence.blogspot.com). After spending her college years in Seattle where she developed a love for film and food, she moved back to Texas. She and her husband, James, and their big, fluffy Golden-doodle love watching movies together. Hannah also picks up freelance writing jobs when she can – covering food and nightlife. When she's not working or looking for the best happy hour in town, you'll find her at the local movie theater, popcorn and Icee in hand.
Follow Hannah on Twitter
Hannah's work at Reel World Theology