#007 – Above Elysium
On this episode of the Reel World Theology Podcast: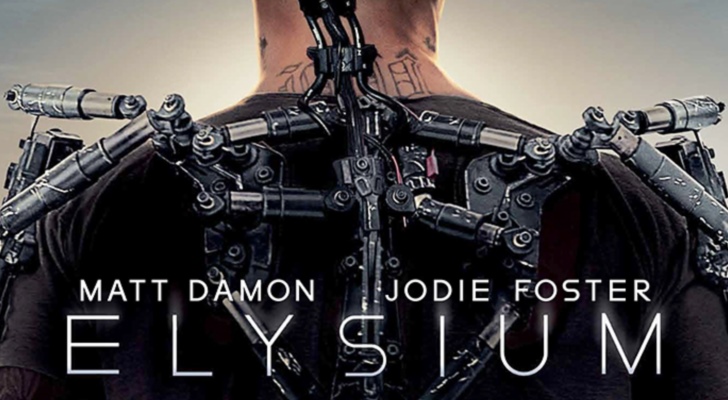 While it should be no surprise after District 9, Neill Blomkamp's sophomore film, Elysium, was packed with themes of social justice and it has been met with a storm of controversy. While conservative sites lambasted the film due to its apparent support of socialized medicine and its arguments against strict immigration practices, more liberal sites welcomed a movie that actually put some of the issues that are very real in the current political conversation right out front. Our panel discusses the merits and drawbacks of being labeled as a "preachy" film, but also hit on some of the actual themes the movie explores, such as sacrifice, self-centeredness, false promise, and debate our main character, Max, as a supposed Christ figure.
Warning: Spoilers! Spoilers! Spoilers!
Download Episode 007 Here:
Reel World Theology #007 – Above Elysium
This weeks panel included Elijah Lovejoy and Mark Wingerter.
Elijah Lovejoy
http://www.redeemergso.org/
Email:
elijah@redeemergso.org
Mark Wingerter (@markdapackerfan)
Short Films:
Transmission & Dead on Arrival can be found at this YouTube Channel
http://www.youtube.com/user/MrKlay
Entries for the 48 Film Project, including Heart of the Dead, can be found here:
Greensboro 48 Hour Film Project
Music:
Falls
I, Anomaly
Podcasts:
Let Pylons Be Pylons 
Podcast Notes and Links:
Elysium at IMDB
Elysium at Rotten Tomatoes
Elysium Trailer on Youtube
Our Ticket to Elysium at Cinemagogue
Elysium Review at Reel Spirituality
Elysium: Fighting for Paradise at Empires and Mangers
Big Budget, Small Story at Patheos
Neill Blomkamp Interview at Film School Rejects
Elysium: Flawed Sci-Fi Film Displays Vision and Conscience at The Catholic World Report
Is Elysium Socialist Agitprop or Smart Sci-Fi Filmmaking at Variety
4 Reasons Conservatives Should Watch Elysium at Independent Journal Review
Elysium: Matt Damon Shoots His Way to Universal Health Care at Mother Jones
Elysium: To Build a World Is Not to Tell a Story at NPR
Trying to Spice a Recipe for Cinematic Popcorn at NY Times
by Mark WIngerter Mark Wingerter is a writer, filmmaker, and musician with a passion for story. He is a regular contributor to both the Reel World Theology blog and podcast.
It's that time of year again when REEL WORLD Theology gets to meet up and have real conversations in real time with really cool folks. These are always a lot of fun because it