#126 – The 2016 Movie Year and a RWT Oscar Preview
On this episode of the Reel World Theology Podcast: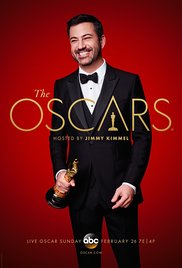 As the 2017 Year in Film is just kicking off, we pause to take a look back at the year that was (2016). For what we hope will be a yearly look-back, we bring in some guests from around the podcasting world to talk about their feelings on 2016, themes and trends they saw make their way to the surface, and then we all take some time to give our opinions about the best stories and story-tellers from the year that was. Who will win the golden statues this year? We don't know! But we do have opinions!
Download Episode 126 Here:
Reel World Theology #126 – The 2016 Movie Year and a RWT Oscar Preview
Reel World Theology on Stitcher
Reel World Theology on FeedBurner
Reel World Theology on Google Play
This episode's panel included JR Forasteros, Gene Gosewehr, and Aaron White:
JR Forasteros (@jrforasteros)
JRForasteros.com
NorvilleRogers.com
Gene Gosewehr (@WizrdofGOZ)
A Clear Lens Podcast
Aaron White (@aaronElWhite)
Feelin' Film Podcast (@FeelinFilm)
Podcast Notes and Links:
Reel World Theology Discussion Group
Oscar Nominees
How the 2016 Year in Film was Saves by Children at Reel World Theology