#129 – Get Out and Listening to the Sunken Place
On this episode of the Reel World Theology Podcast: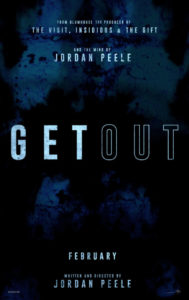 The biggest horror film of the year so far may end up being one of the biggest in our lifetime. Get Out breaks a lot of ground in the horror genre and we make sure we bring in a lot of experts to help us break down all we see going on in this rookie effort from acclaimed comedy writer Jordan Peele. We talk about what Get Out does different and how we can address some of the most sensitive social issues through a robust horror genre.
Download Episode 129 Here:
Reel World Theology #129 – Get Out and Listening to the Sunken Place
Reel World Theology on Stitcher
Reel World Theology on FeedBurner
Reel World Theology on Google Play
This episode's panel included JR Forasteros, Blake Collier, and Marshall Lakes:
JR Forasteros (@jrforasteros)
JRForasteros.com
NorvilleRogers.com
Blake Collier (@SacredLetDown)
Oh! The Horror Series
Blake I Collier Website
Marshall Lakes
marshalllakes.com
Podcast Notes and Links:
Reel World Theology Discussion Group
Get Out at IMDB
Get Out at Rotten Tomatoes
Stay Woke and Don't Scream: Get Out's Subversion of White Horror Narratives at Reel World Theology
Get Out at Don't Split Up
Get Out is a Horror Film About Benevolent Racism at Vox
Daniel Kaluuya discusses Jordan Peele and the Sunken Place at /Film
Jordan Peele on His Filmmaking Debut and the Power of Story at /Film
Jordan Peele's Get Out Almost Had a Much More Bleak Ending at /Film
22 Secrets Hidden in Get Out That You May Have Missed at Buzzfeed