#139 – Baby Driver and Subversive Cultural Privilege
On this episode of the Reel World Theology Podcast: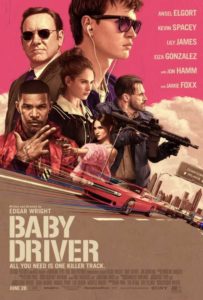 It's that wonderful time of the year when we get to enjoy a new Edgar Wright film! We take some time talking about what it is Wright brings to his films and, in turn, what brought us to Baby Driver. In a movie that most people are talking about as purely entertainment and fun, what did we see? Was there something else there than fast cars and genre bending? We take a look and even surprise ourselves a little.
Download Episode 139 Here:
Reel World Theology #139 – Baby Driver and Subversive Cultural Privilege
Reel World Theology on Stitcher
Reel World Theology on FeedBurner
Reel World Theology on Google Play
This episode's panel included Ryan Parker and Blake Collier:
Ryan Parker (@jryanparker)
Pop-Theology (@PopTheology)
Blake Collier (@SacredLetDown)
Oh! The Horror Series
The Body|The Blood Podcast (@TheBodyTheBlood)
Blake I Collier Website
Podcast Notes and Links:
Reel World Theology Discussion Group
Baby Driver at IMDB
Baby Driver at Rotten Tomatoes
Baby Driver Review at Reel World Theology
Born With Music Coming In My Ears at Pop Theology
Baby Driver Review at Reel Spirituality
10 Movies That Influenced Baby Driver, Pt.1 at Slash Film
10 Movies That Influenced Baby Driver, Pt.2 at Slash Film