#157 – Three Billboards Outside Ebbing, Missouri and Righteous Anger
On this episode of the Reel World Theology Podcast: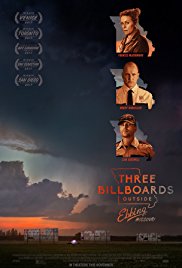 Our attempt to hit on as many award-worthy 2017 films as possible continues as we take a look at Martin McDonagh's latest film, Three Billboard Outside Ebbing, Missouri. This movie does not wrap characters, emotions, or its plot, up in a bow. Life is messy and anger and revenge is too– and McDonagh wants you to know it and feel it. We talk about what this film did right and what audiences will ultimately come away thinking after this intense film.
Download Episode 157 Here:
Reel World Theology #157 – Three Billboards Outside Ebbing, Missouri and Righteous Anger
Reel World Theology on Stitcher
Reel World Theology on FeedBurner
Reel World Theology on Google Play

This episode's panel included Ryan Parker and JR Forasteros:
Ryan Parker (@jryanparker)
Pop-Theology (@PopTheology)
JR Forasteros (@jrforasteros)
HomeJRForasteros.com
NorvilleRogers.com
The Storymen Podcast
ORDER: Empathy for the Devil
Podcast Notes and Links:
Reel World Theology Discussion Group
Three Billboards Outside Ebbing, Missouri at IMDB
Three Billboards Outside Ebbing, Missouri at Rotten Tomatoes
Three Billboards Outside Ebbing, Missouri at Metacritic
Three Billboards Outside Ebbing, Missouri and the Backroads to Justice at Reel World Theology
Three Billboards Outside Ebbing, Missouri Didn't Need Its Racist Cop at The Washington Post
Three Billboards Outside Ebbing, Missouri is a Wise, Dark Comedy About a Broken World at Vox
Three Billboards Outside Ebbing, Missouri Review at Every Movie Has a Lesson